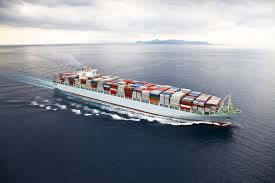 SEA FREIGHT
We deliver highly flexible services through our partnerships with leading shipping lines. Our long-term partnerships with major shipping lines brings tangible benefits to our customers.read more
ISO Tank Service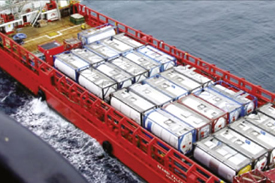 APG Logistics offers total liquids logistics services including trucking, space booking, forwarding and management of ISO tanks and flexi tanks on a door to door basis.
LOGISTICS PLANNING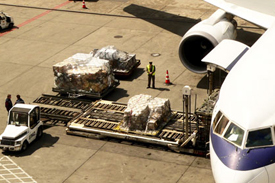 Handcrafted Logistics is our specialty. Our detailed planning and scheduling activities include calculating the distance, checking the terrain, finalizing the delivery time, safety of cargo, etc.
AFFILIATIONS
APG Logistics has its own Multimodal Transport Operator Registration from Director General of Shipping. The Multimodal Transportation of Goods Act, 1993 was introduced to facilitate the exporters and to give them a sense of security in transporting their goods. The concept of door-to-door delivery, which is MULTIMODAL Transportation is all about, is catching up fast in international trade.

2

CHA - Customs House Agent

Customs House Agent (CHA) is a person who is licensed to act as an agent for transaction of any business relating to the entry or departure of conveyances or the import or export of goods at any Customs station. APG Logistics Backed by the rich experience in the industry, we are involved in offering Custom House Agent services. We render our services to clients within the specified time period at incomparable prices. APG follow the rules and regulations as per the industry standards. Custom House Agent services provide best solutions to clients in getting the clearances done.

APG Logistics is now a proud member of FICCI, which is the largest and oldest apex business organization in India. FICCI as India's apex business organization works closely with the Government on policy issues, expanding business opportunities, and enhancing efficiency and competitiveness of industry through a range of specialized services and global linkages.

4

Indo-German Chamber of Commerce

APG Logistics is memberof The Indo-German Chamber of Commerce (IGCC) is the largest Chamber of Commerce in India. Representing the interests of its over 6700 Indian and German member companies, the IGCC commands enormous economic strength.

The ATA Carnet is an International Customs document that permits Duty-Free Temporary Export & Re-Import of goods for up to one year. By presenting an ATA Carnet to foreign Customs, you pass duty free and tax free into a Carnet country. ATA Carnets also serve as the registration of goods in the country of origin for Re-Import free of duty.
Call us:

+91-044-25223893 / 94 / 95